After 8 years, 8 seasons, 73 episodes, and countless deaths, the Emmy®-winning HBO Original series Game of Thrones has finally reached its end.
True to usual Game of Thrones flair, the series ended with a twist that was painful, shocking and heartbreaking to see, in a way that some perhaps felt unfair, especially to dearly beloved characters (read: Dany).
Still, it can't be denied that the final season of Game of Thrones saw some of the most anticipated, and fan-favorite moments come to pass, almost as epic as the twists they dished out. HBO's Game of Thrones has always been full of shocking reveals and spectacular twists, and they served plenty of it even to its last episode.
Here are the Top 8 moments that make Game of Thrones Season 8 worth watching:
8. When Missandei and Grey Worm Had A Moment
---
7. When Jon Finally Gave Ghost the Pat He Deserved
---
6. When Brienne Became a Knight of the Seven Kingdoms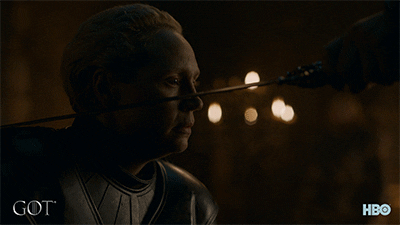 ---
5. When Sansa was Crowned Queen of the North
---
4. When Cleganebowl Finally Happened
---
3. When the Arya x Gendry Ship Finally Sailed (for a night)
---
2. When Little Lynna Mormont Took Down a Wight Giant
---
1. When Arya Killed the Night King
---
All in all, the final season of Game of Thrones was a mix of incredibly epic twists and turns, that until now, has left its fandom torn and conflicted. As Tyrion aptly put into words in the last episode, "No one's very happy, which means it's a good compromise."
Think you need a re-watch? Stream not only Season 8, but the entire Game of Thrones series on HBO GO.
Plus, watch all the behind the scenes footage and insights with the cast, including the feature documentary, Game of Thrones: The Last Watch, on HBO GO.
HBO, Home Box Office and Game Of Thrones are service marks of Home Box Office, Inc. Used with permission. © 2019 HBO Asia. All rights reserved.
Get the HBO GO and HBO Pak to access more HBO Channel content for only P150/month*
*Price may vary depending on subscription plan